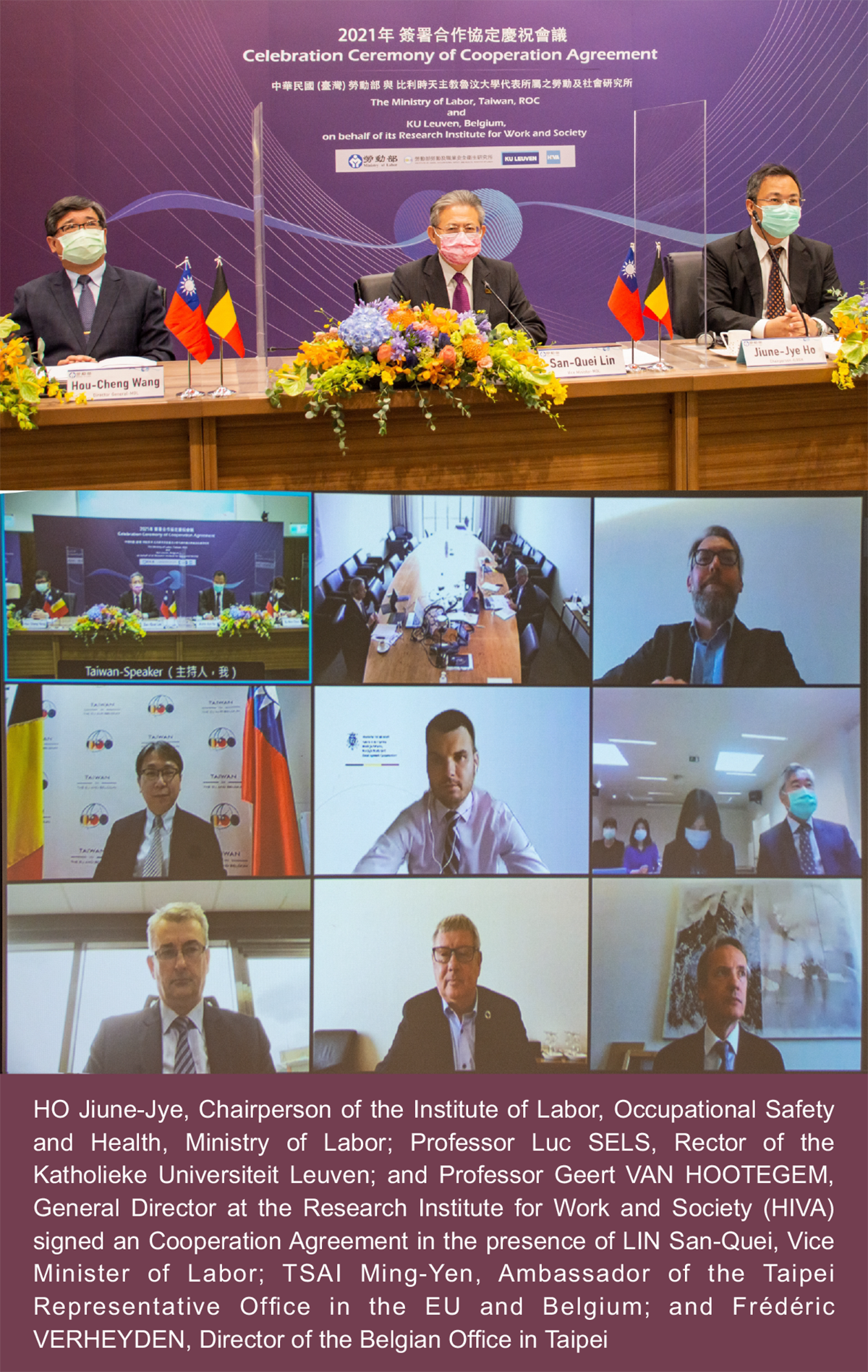 The Ministry of Labor (MOL) of Taiwan (R.O.C.) and the Katholieke Universiteit Leuven (KU Leuven) in Belgium, on behalf of its Research Institute for Work and Society (HIVA) signed a Cooperation Agreement and held a virtual meeting on July 1, 2021 to celebrate this new partnership. Both parties also agreed to hold the first Labor Trends Seminar in November of this year and to also conduct a high-level meeting in Europe in 2022.
This Cooperation Agreement focuses on two major areas of labor relations and labor administration, with the objectives to promote international research and to enhance the effectiveness of practical applications. The agreement covers four major aspects, which includes the following: regular bilateral meetings, staff exchange programs, internship and training opportunities for both parties, and the translation and information sharing of publications.
According to LIN San-Quei, Vice Minister of Labor, Europe plays a leading role in labor relations and labor conditions globally. Under the framework of this Cooperation Agreement, we look forward to learning from KU Leuven's experiences and vision to help strengthen the groundwork of labor policies in Taiwan.
Chairperson HO Jiune-Jye of the Institute of Labor, Occupational Safety and Health (ILOSH) further commented that through this Cooperation Agreement with HIVA at KU Leuven, ILOSH looks forward to strengthening its research capabilities to provide workers in Taiwan with better occupational safety and health protection.
Source:
Last updated:111-06-20
Count Views: